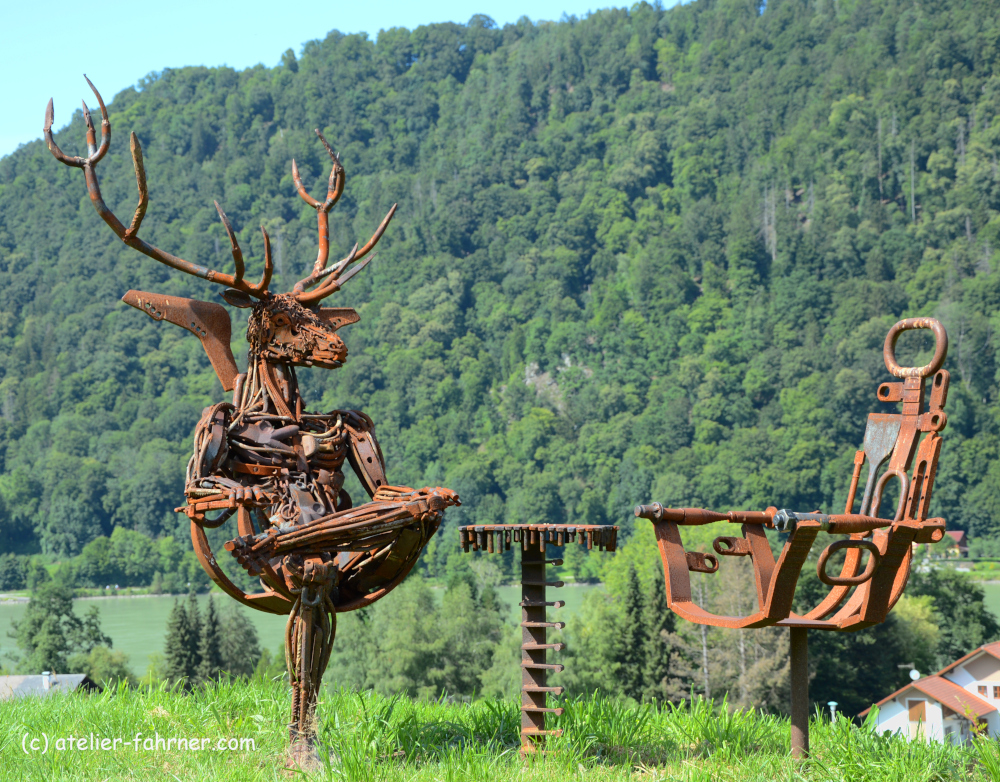 Cernunnos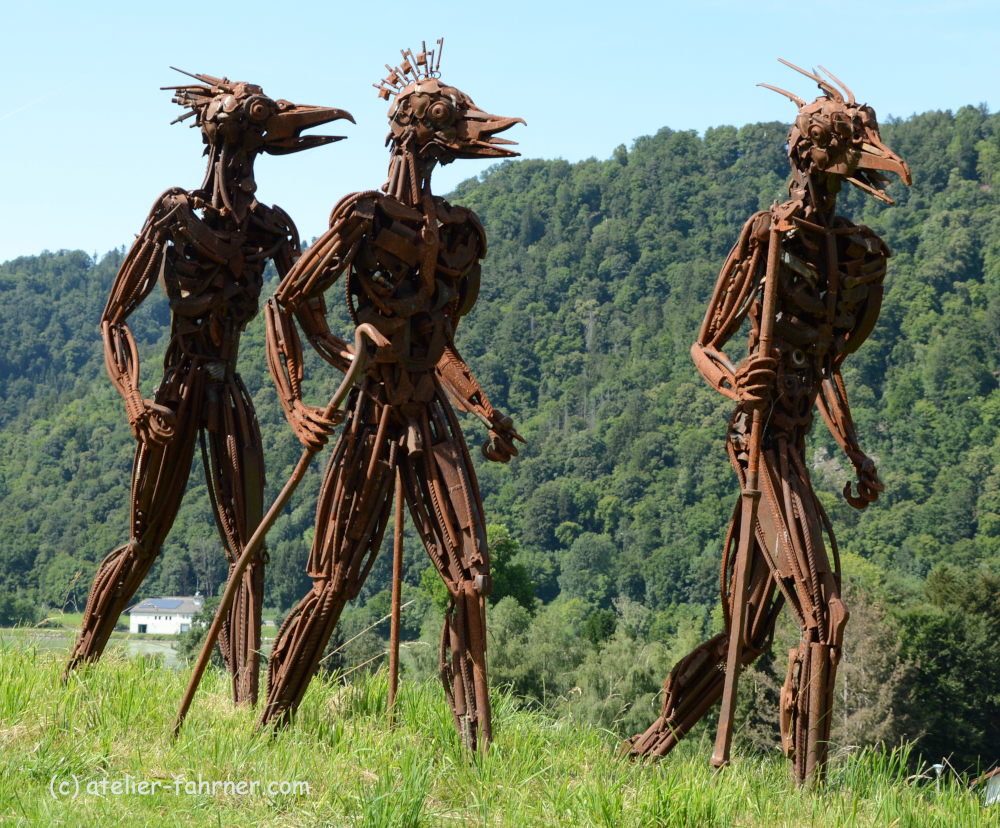 three wanderer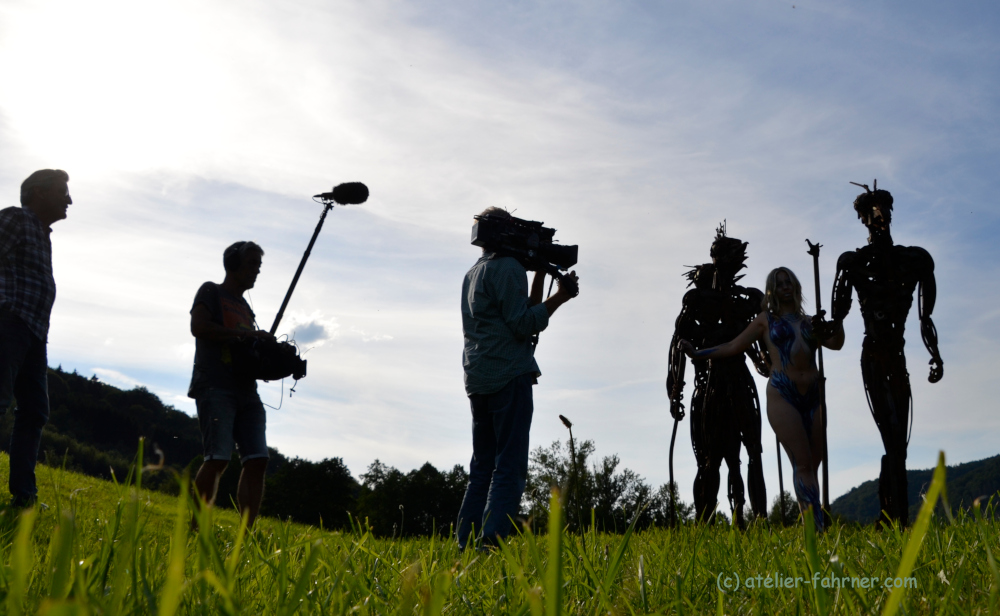 dark shapes in the sculpture park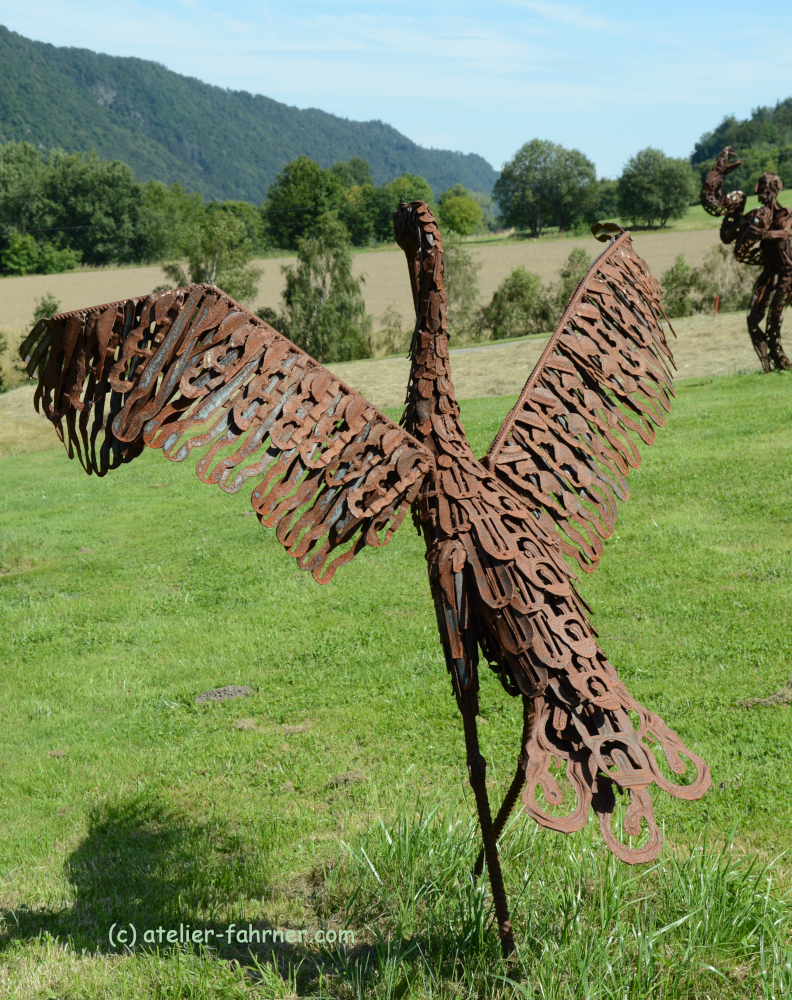 crane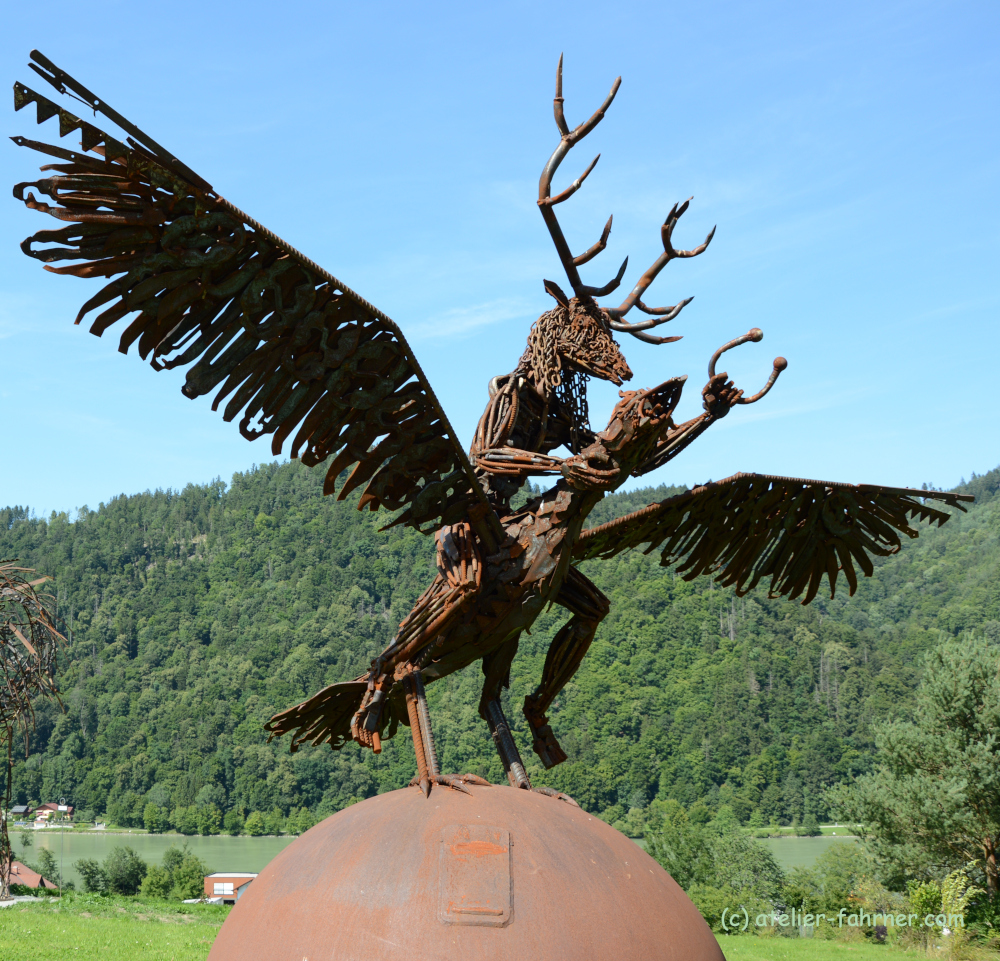 cernunnos auf riding on a bird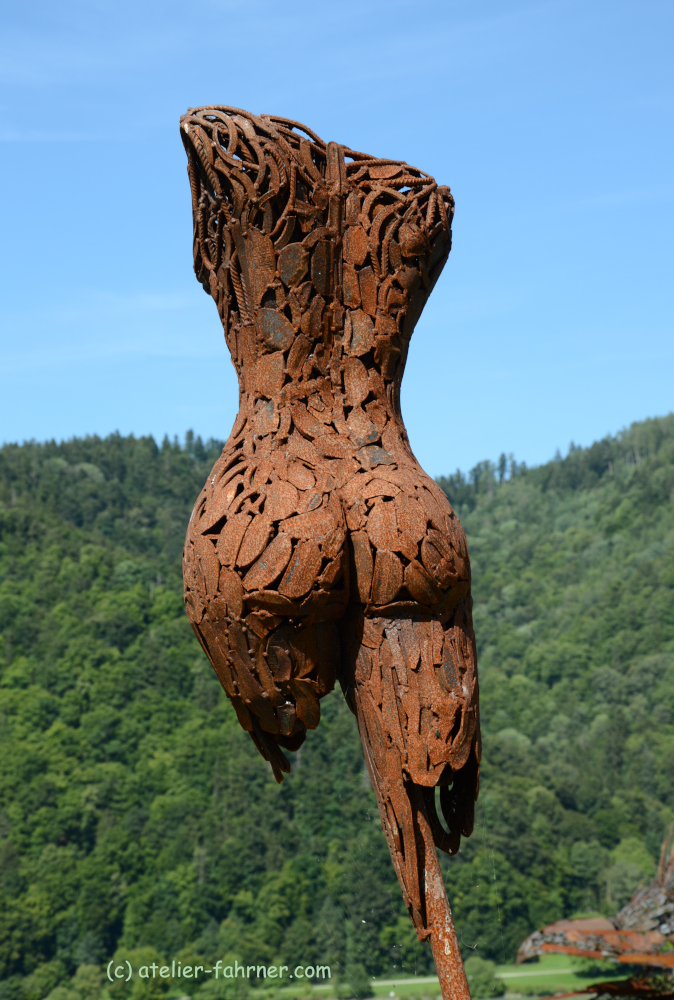 torso
horsemen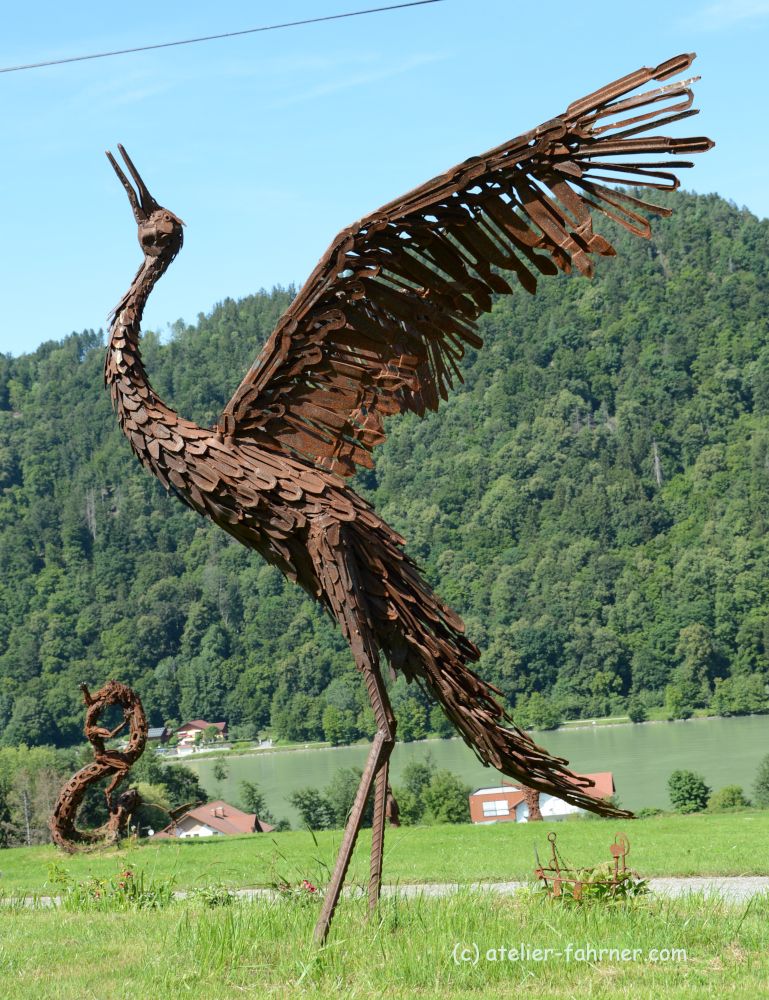 crane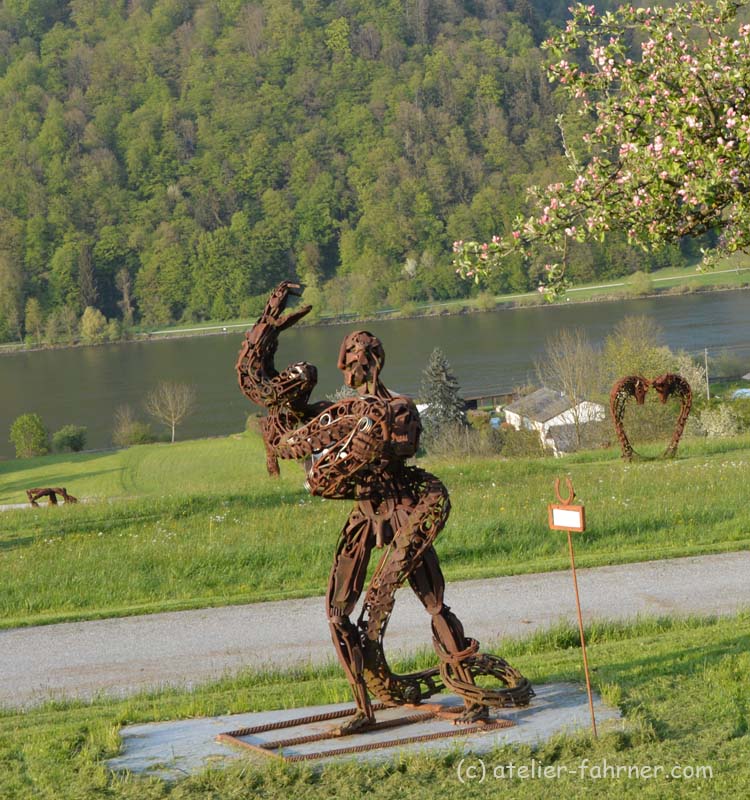 Laokoon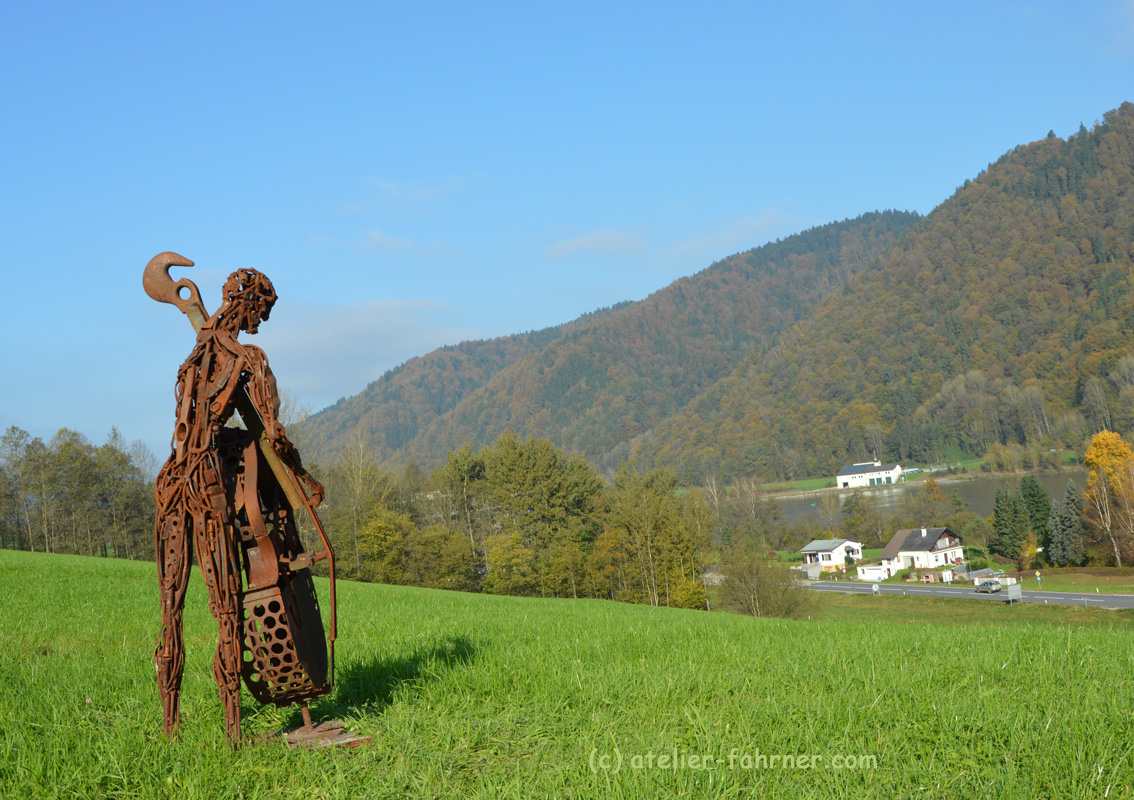 double-bass player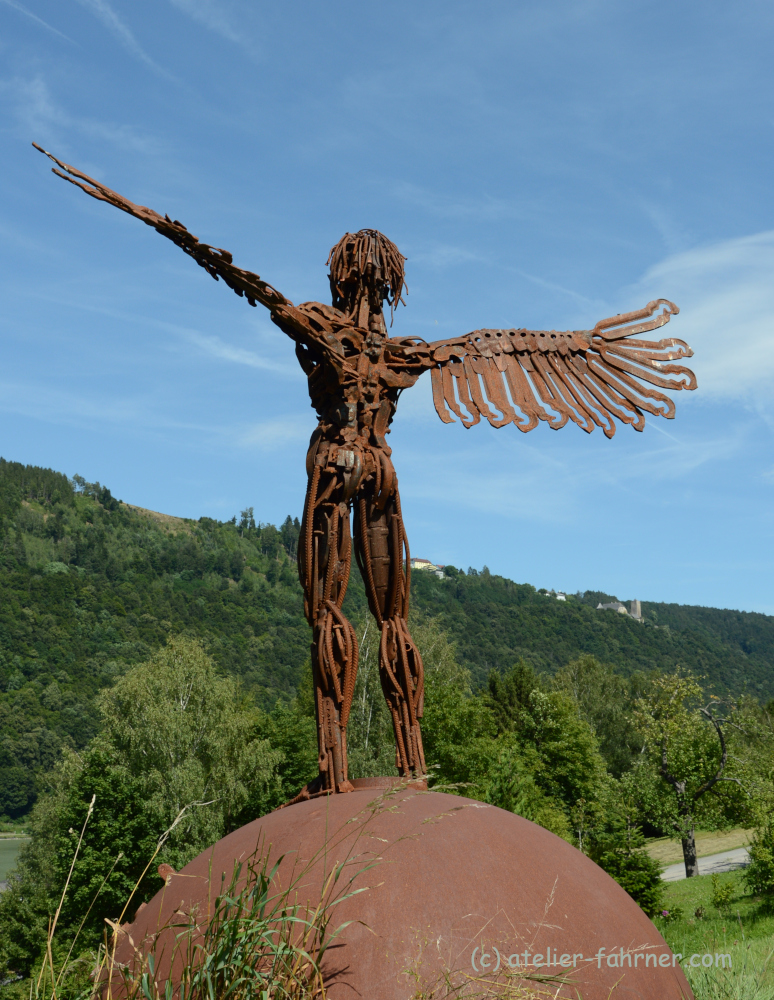 Ikarus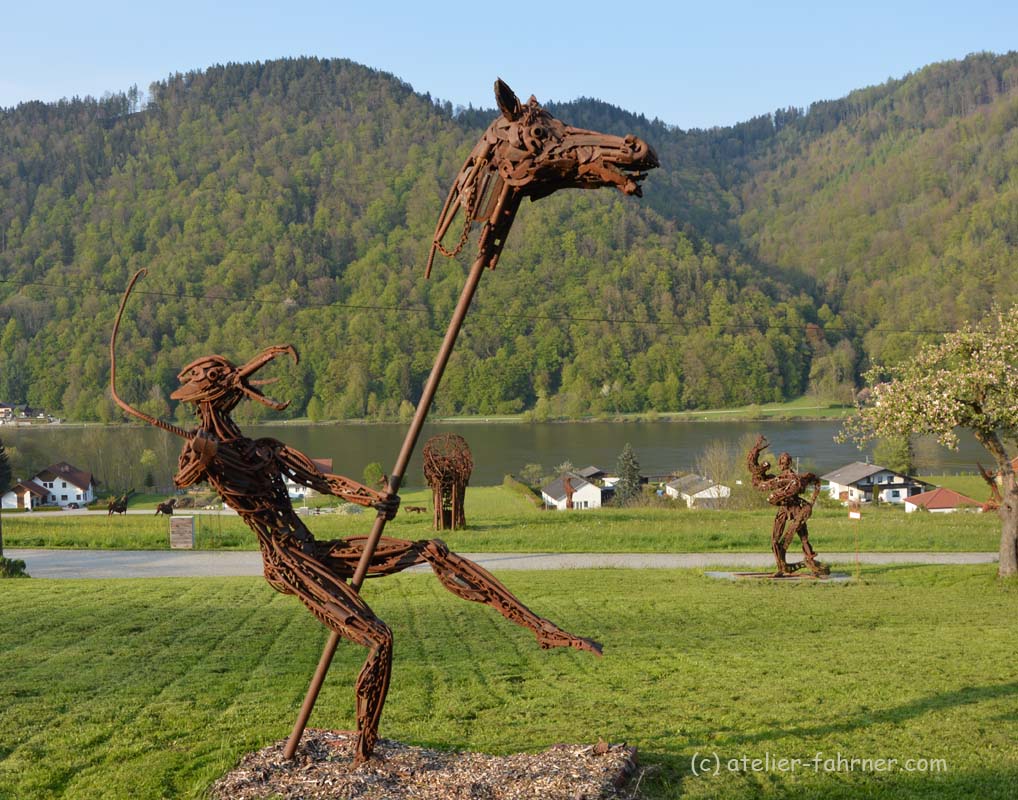 my hobbyhorse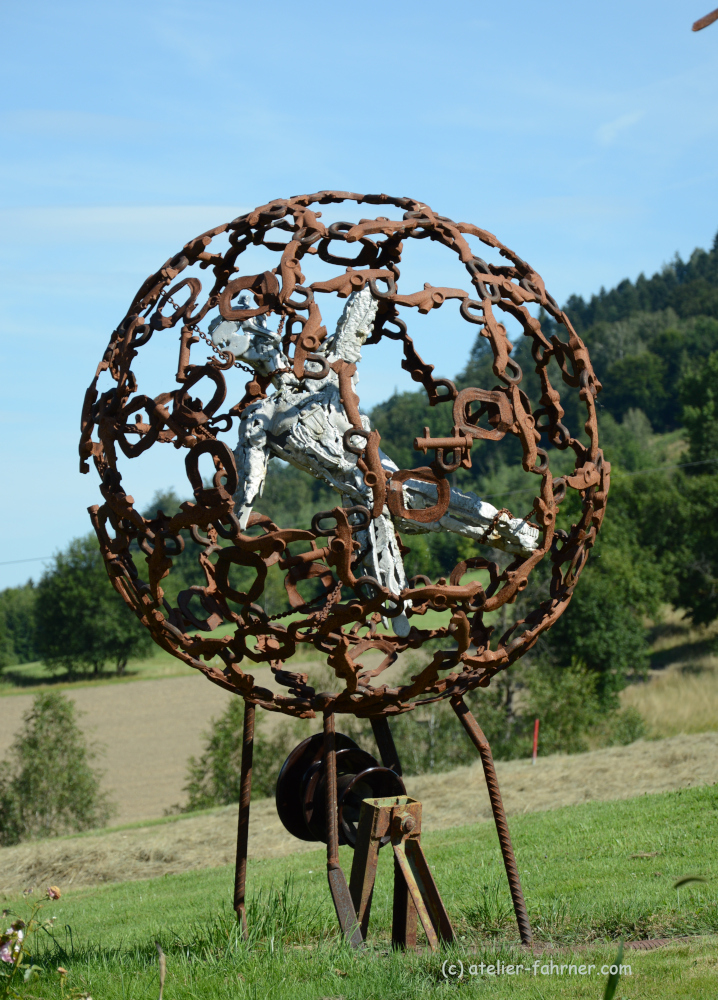 prisoner of the world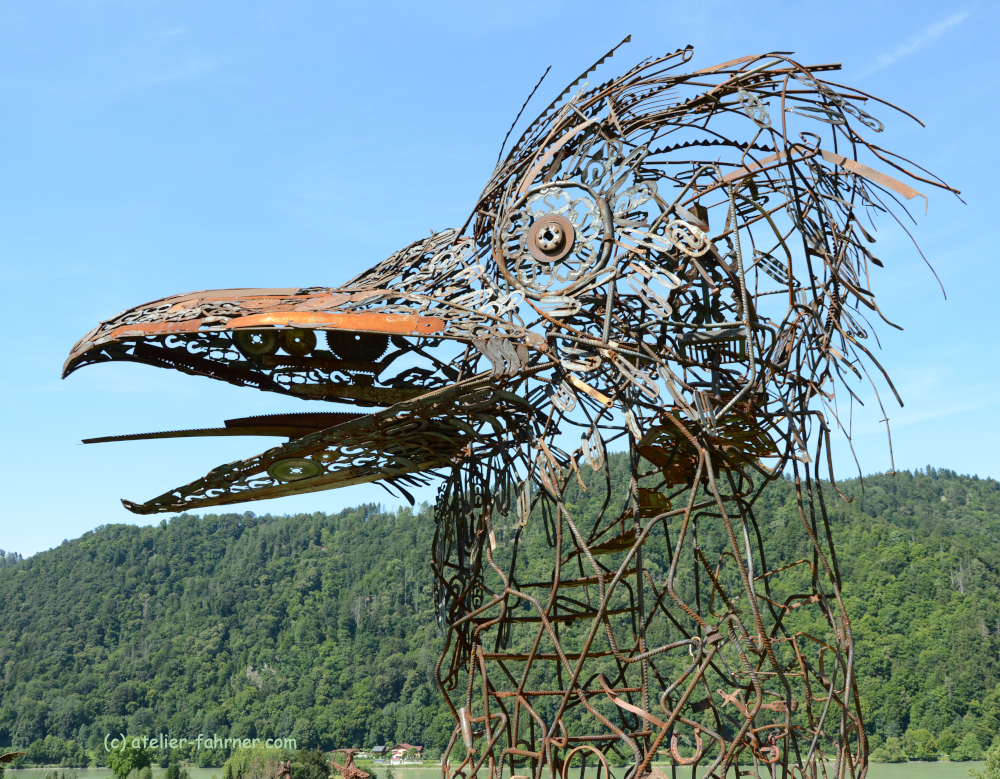 bird`s eye view. You can go into the sculpture. on the first floor are two chairs and a table.
metalsculptures
art frees the soul
When I am creating a sculpture
I donīt use sketches in most cases.
They grow by their own.
Art is free and also bound.
I have to do what is necessary.
The sculpture and the theme
know their own shape.
Spinoza said, that you have to
admit the necessity.
By creating a sculpture I believe that I understand what he meant.
Art is a very silent language.
Not every person is able to listen to these messages.
But art is a very strong language.
I donīt know a better language.
Maybe the gods know a better way of speaking,
but I hope for them, that they are also
able to enjoy this kind of conversation.